Venue & Hospitality
Welcome to the Official Attendee Housing Site for the 28th International Conference on Insights in Ophthalmology that will be held in the beautiful and historic City of Rome, Italy. The conference will take place on the following dates and locations

Venue:
Holiday Inn Rome Aurelia
Via Aurelia km 8,400 00165 ROMA

Conference Dates: April 18 - 19, 2019
Hotel Services & Amenities
Audio/Visual Equipment Rental.
Business Center.
Business Phone Service.
Complimentary Printing Service.
Express Mail.
Fax.
Meeting Rooms.
Office Rental.
Photo Copying Service.
Secretarial Service.
Telex.
Typewriter.
Video Conference.
Video Messaging.
Video Phone.
ATM.
Baggage Storage.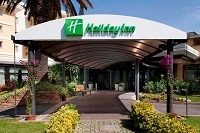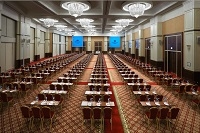 Transportation
Driving Directions

From Leonardo da Vinci Fiumicino(FCO Airport) to Holiday Inn, Aurelia, Rome

• Distance: 13.05 MI/21.0 KM NORTH to Hotel
• Fiumicino airport drive to the junction to Roma, continue on Highway A 91, take exit to Florence/Aurelia and continue to the ring road A90, take exit 1 to Roma/Centro/Aurelia/Porto Civitavecchia, continue to via Aurelia until your destination.


From Ciampino–G. B. Pastine International Airport to Holiday Inn, Aurelia, Rome

• Distance: 16.16 MI/26.0 KM SOUTH EAST to Hotel
• From Ciampino Airport take the link to the ring road A90/E80 to Ardeatina/Pontina/Fiumicino/Porto Civitavecchia and drive 23 km, take exit 1 to Roma/Aurelio/Città del Vaticano get on via Aurelia /SS1 until your destination.


Train

• From Aurelia Station take via Aurelia SS/1 going northeast, after 900 meters make U-turn , take via Aurelia SS/1, turn on the right in via Bogliasco situated between Agip gas station and the Panorama supermarket. • Station Name:aurelia
• Distance: 1.55 MI/2.5 KM WEST to Hotel

Subway

• From the subway station proceed towards southeast from via Ennio Bonifazi, take via Padre Anastasio Gutièrrez then via Gregorio XI , via Michele Pironti continue via Michele Pironti to strada statale 1, take Via Bogliasco located between the Agip gas station and the Panorama supermarket.
• Subway Station Name: Cornelia
• Distance: 2.42 MI/3.9 KM SOUTH to Hotel

About City
Rome, Italy's capital, is a sprawling, cosmopolitan city with about 3,000 years of internationally powerful workmanship, design and culture in plain view. Old demolishes, for example, the Forum and the Colosseum inspire the energy of the previous Roman Empire. Vatican City, base camp of the Roman Catholic Church, has St. Diminish's Basilica and the Vatican Museums, which house perfect works of art, for example, Michelangelo's Sistine Chapel frescoes.
Rome has the status of a global city. In 2016, Rome positioned as the fourteenth most-went to city on the planet, third most went by in the European Association, and the most mainstream vacation spot in Italy. Its notable focus is recorded by UNESCO as a World Legacy Site. Landmarks and historical centers, for example, the Vatican Exhibition halls and the Colosseum are among the world's most gone to traveler goals with the two areas getting a large number of visitors a year, and the city facilitated the 1960 Summer Olympics. Rome is the seat of a few specific offices of the Assembled Countries, for example, the Sustenance and Agribusiness Association (FAO), the World Nourishment Program (WFP) and the Worldwide Reserve for Horticultural Improvement (IFAD). The city has the home office of numerous global business organizations, for example, Eni, Enel, TIM and national and universal banks, for example, Unicredit and BNL. Its business locale, called EUR, is the base of numerous organizations associated with the oil business, the pharmaceutical business and money related administrations. Rome is additionally an essential mold and configuration focus because of prestigious universal brands focused in the city. Rome's Cinecittà Studios have been the arrangement of numerous Institute Award– winning motion pictures.
Leaning Tower of Pisa
Colosseum
Roman Forum
Pantheon
National Roman Museum
Vatican Museums
Piazza Navona
Trevi Fountain
Galleria Borghese
Castel Sant'Angelo
Spanish Steps
St. Peter's Basilica
Sistine Chapel
Galleria Borghese
Castel Sant'Angelo
Altare della Patria
Raphael Rooms
Baths of Diocletian
Doria Pamphili Gallery
St. Ignatius Church
Basilica di Santa Maria Maggiore